We are a Global Supplier and Manufacturing company. We specialize in the manufacturing of cleaning and home textiles products such as Mop yarns, cotton and synthetic mops, dust mops, terry products, microfiber and several types of cleaning cloths.
Maintaining a leadership position as a global supplier to Textile industry requires a relentless commitment to quality. ZohaibTex international is an ISO 9001 Certified Textile manufacturing company based Karachi Pakistan. ZohaibTex international Products commitment is evidenced in our personnel, our facilities, our service and our philosophy.
From manufacturing and using the highest Quality raw material in our products to order-entry to shipping, ZohaibTex employees are dedicated to continuous improvement. Our company has instituted a comprehensive quality training program supported by detailed quality manuals available in each department.
We are best known for manufacturing cleaning products at competitive prices with the highest quality. We are proud to offer the best range of products to people around the world. Our Latest Mop yarn and cleaning products are designed to respond rapidly to any cleaning application.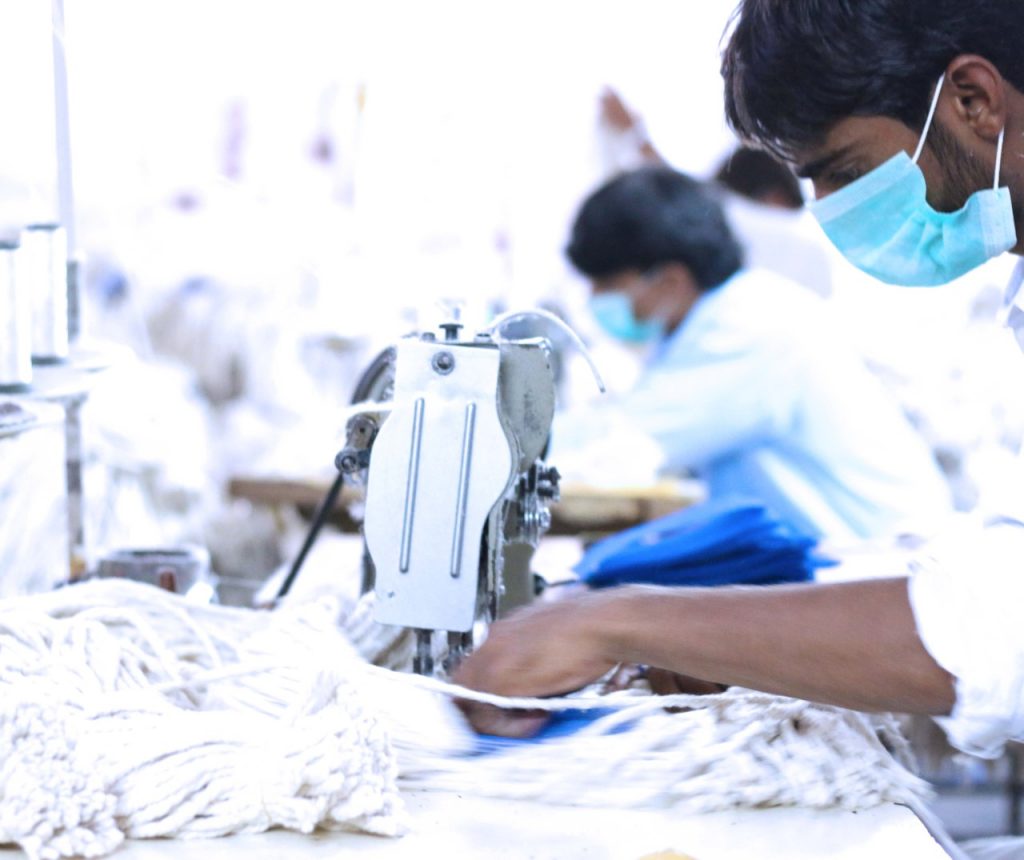 We employ a full-time quality coordinator for assurance for highest quality management and a quality manager at our manufacturing facility. We purchase only state-of-the-art manufacturing equipment to manufacture aesthetic products. While using highest quality of raw materials in our products we adhere to strict quality control measures based on ISO 9001 guidelines.
ZohaibTex strives to serve all of our customers with high Quality products. Due to our commitment to quality, client satisfaction and outstanding performance, we have received the European exporter of the year award. By developing long-term partnerships with a worldwide vendor base, we make sure that our consistent, high-quality materials and products are always available.
Our international sales force, and our intensive manufacturing facility and staff are trained to react quickly to all our customers' needs. Our dedicated design staff will help customize products to for your specific products.
Most importantly, we focus, not on orders, but on lasting partnerships with our quality-minded customers. We guarantee satisfaction by treating each customer like our only customer.